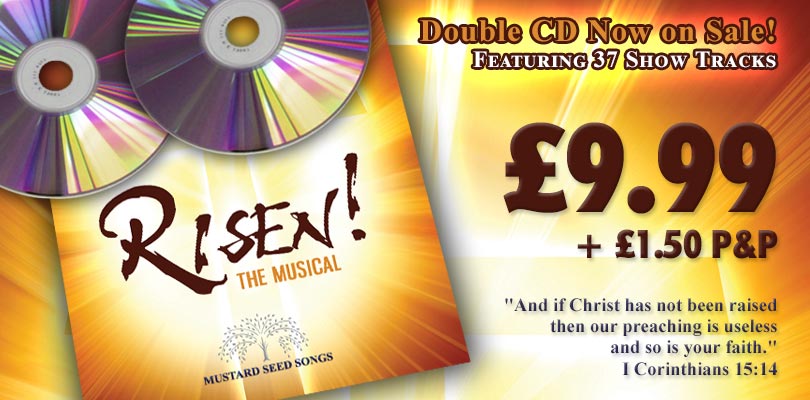 things you might want to buy
There will be a number of items for sale to do with the concert and also the Missionay Support projects that Mustard Seed Songs run. We will update this page as items become available so check back regularly, or keep an eye out on social media for releases.

Are you coming to watch 'Risen! The Musical'? Why not buy the double CD for £9.99 + £1.50 P&P and familiarise yourself with some of the tracks. Simply select how many CDs you require below and checkout.
If you live locally to Portsmouth, CDs will be available through one of our church representatives so you could make a saving on postage.


Please allow 3-4 working days to receive your purchases